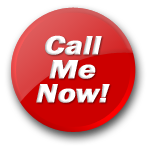 Aaliyah
Hear My Voice
Blonde slut ready to pleasure
Hi, I'm Aaliyah. I'm 20 years old with a slim firm body that makes my DD tits look huge especially when I'm wearing my lovely lacy bras. I might look like sweet and innocent but believe me I have plenty of experience, I love having phone sex, listening to you tell me how want to slide your cock into my cleavage or deep inside my pussy or whatever your fantasy is gets me so wet and turned on that makes me purr and moan as I hear you come too! So why don't you call me now and remember the more you tell me about what you want to do with me on your fantasies the more fun we'll have and I'll be able to make it much more pleasurable for you too!

I have a lot of fantasies and I dream about having sex in different situations and imagine the different places where I like to do it. I love wearing sexy lingerie and the way the soft material feels against my smooth supple skin. I also like seeing the affects that a glimpse of my sexy lingerie through my tight almost see through blouse, short skirt and silk stockings has on men as I walk past them in the street and then I dream about them and imagine what they'd like to do with to me.

I love to talk about my fantasies and I can't wait to tell you about all the things I want to do to you and then listen to your voice whilst you tell me about how much you want to touch my body and all the erotic things you want to do with me. I get so hot listening to this and it turns me on so much that I get so carried away that I find it so hard to control myself.
Talk to "Aaliyah" for only $1.24 per minute using your credit card