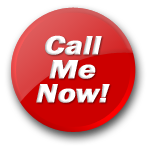 *kinky_keeley*
Hear My Voice
**Hot blonde Wet and waiting**
Hi im kinky Keeley, im 26 with long blonde hair big blue eyes and 34c boobs. Im a air hostess and love nothing more than sucking cock, licking pussy and do what ever i am told to do. I love to be fucked hard in both holes and love making men cum all over me. I'd love to have aroom of men and get fucked by you all especially in my mouth making me gag on your cum. So give me a call im wet and waiting...............

I'd love a threesome one man one woman id love to get fucked whilst licking some wet tasty pussy, I also love it in both holes...... make up ur mind what you wold like to do to me....!

I love to masturbate it turns me on, the thought of being fucked in my mouth pussy and ass makes me wet. I love to gag on ahuge cock.. so give me acall!
Talk to "*kinky_keeley*" for only $1.22 per minute using your credit card