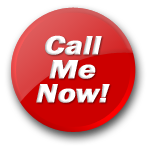 *Paula*
Hear My Voice
Addicted to Dick !!!
Yeah yeah yeah fuckers it`s not fakery it`s Mrs P`s new profile.. This is to tempt and tease and thought you would like to see a few new pics.. I`m here for fucking filthy lusty fun.. Any kinks catered for as I`m sure you know ;). I`m funny (no really I`m fucking funny) down to earth and deliciously fuckable so I`m told.. Are you looking for experience and something a little bit special.. I`m on my knees and always ready to work my delightful lips along a hard excited shaft.. Mail me you schemes and plans, but do not fucking expect free email ping-pong.. All fun aside I`m good at what I do and want to take you on a mind blowing sexual adventure.. What you waiting for x..

Interesting information: Full time full on cock whore.
Talk to "*Paula*" for only $1.21 per minute using your credit card