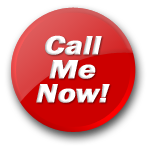 *Emerald*
Hear My Voice
Sexy Brunette BBW Lady.......
.........is waiting here for some sexy enlightening chat. Would you like to experience some naughty sexual experiences with me? I would be delighted to chat with you on any level, I am broadminded, can be dominating, submissive or just about anything your sexual needs desire. There are no taboos in my vocabulary, you tell me your inner most desires and fantasies and I can assure you a pleasant and exciting ride to sexual heaven.If you love the thought of my sexy wholesome breasts cupped in your hands, or your cock squeezed between their ample form, just give me a call and we can both enjoy some good fun.

It would be a great help to me if you would use a credit card to call rather than the 0909 number, I receive a larger amount this way, also you come through direct. All credit card calls are discreetly charged, unlike on a telephone bill.Many thanks!
Talk to "*Emerald*" for only $1.22 per minute using your credit card