Dirty lil Tart's phone sex blog - Saturday, My First Calls! - 2013-01-26 15:35:18
More blog entries
|
Speak to Dirty lil Tart
O!
MG how exciting has it been today, my first day on Phone Me! it was a while before my first call, and I was getting so horny, I just couldn't wait, so that first guy got lucky, I was seriously gagging for it!
I knew I was going to love it, what a brilliant job, lying around in my undies fingering my cunt all day while you lovely blokes say filthy things to me and give me all your hot spunk!
I put some more pics up for you guys I so hope you like them and wank over them while we chat> MMMMMMMM that makes me so wet in my knickers!
Leave me feedback guys please!
Phone me again soon
Katie xxxx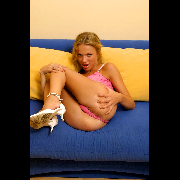 There is no recording for this blog entry