Softkissesxx's phone sex blog - More than one cock - 2009-01-20 12:09:08
More blog entries
|
Speak to Softkissesxx
Rob my ex nipped to see me the other night and he had a few mates with him. I was in bed, naked as I was in bed reading a magazine, Rob came into the room and laid on the bed with me and started to caress my tits, gently stroking my nipples and cupping my breasts in his hands, I started to pant with excitement and also surprise, the tingling sensation through my body was like waves of dirty pleasure.
Robs tongue started licking around my bean, (which had surprised me, Rob was not normally into this) as I look down I notice that it is Robs goodlooking mate Tony.
Tony was licking me in gentle strokes and was stroking my pussy, Rob then stood over me for me to take his dick into my mouth.
I decided to deep throat him, sucking from the tip down to the base while gently fondling his nuts.
It was hard to my concentration as my fanny was being licked. My bean was swelling up as Tony was licking the tip with his tongue, while I had a mouthful of stiff dick, oh my god the feeling was great and I came and came but that wasnt the end.
I wriggled my pussy onto Tonys face, I wanted to be sucked fast and furious which at the same time I sucked Rob cock fast and furious, and that is when I came, Tony drinking the juices from my buttery pussy.
Rob nodded to Tony and they changed positions, Tonys cock was at least 8 inches, almost choked me as he thrusted it in. What a great time I was having without a care in the world fulfilling my fanatasies.
Tony asked Rob if he could fuck me, before Rob had chance to reply I heard myself repeating fuck me hard as he entered I squealed with delight, his cock was big and my pussy was small and tight, I cried with pure pleasure. But I didnt want him to stop, with a couple of thrusts my juices started to flow and I was enjoying every minute of it.
Tonys big long cock was thrusting in and out filling up very inch of my body, so I pushed down on his cock so I could feel every inch.
After a while I wanted to change positions and decided to sit on Tony to feel more of his cock,
As I sat on top and gently lowered myself slowly and took his cock inch by inch until he was finally all in, gently I started to ride him, I came and came time and time again, I fucked him hard and furious. It got all too much and the juices just flowed from me all over his hard cock.
Rob who had been watching came over and started to play with my arse. Tony was not in a hurry to leave my warm throbbing, moist pussy and I was in heaven I decided to carry on.
Rob started to caress my arse, then he gently slid his middle finger and very slowly wriggled it around, while gently licking around my arse, by now it was wet and inviting.
My whole body was quivering and before I knew it I was cuming again the juices were hot and wet before I had chance to regain. Rob gently got his cock and very gently enter my arse, very gently I felt the head of his cock in my arse, I started to cume, with this Tony started to thrust as well. Like something you would see in a porn film. Rob and Tony started riding me one fucking my pussy and one my arse.
The feeling was orgasmic having 2 dicks, I couldnt stop myself anymore I came again and again, then Tony and Rob removed their cocks out and started to wank over my boobs, soon there was a spray shower of hot warm spunk. Little did I know that Robs others mate was standing in the corner, watching, I felt his cock when he came over it was hard you would think I would have had enough by now but I was only warming up. I unzipped his trousers with pace, pulled his boxers to the ground and there it was approx 10 inches, god damn I had to have it, I first licked round the base of it, the man started to pant (I didnt know his name at the time) then I licked his balls while I used my hand to gently wank him off. At this point he grew even bigger must have been at least 12 inches now the man was proper groaning with pleasure. Till I stopped, at this point I got so horny I got onto the side of the bed, bent over and got all fours I begged him to fuck me hard. He came from the rear and inserted his shaft into my throbbing pussy. Just the feeling of this big cock made me cum and cum I kept cuming as I gently rammed me and then when he went faster it happened, another orgasm and I begged for him not to take it out, 1 orgasm became 2 and so on till I lost count I wanted him to cum in me and then I heard him pant and groan he shot his load in me and immediately he took it out and we both collapsed on the bed. I was tired and needed my sleep so I drifted off.
MMMMMMMMMMMMMMMMMMMMMMMMMMM what a night.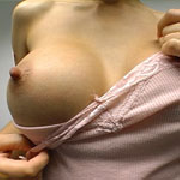 There is no recording for this blog entry