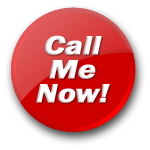 X Imogen X
Hear My Voice
Im waiting ready for your call !
X Imogen X's Blog
Click here
to see all of X Imogen X's blog entries
Girls Night In - 2012-03-27 14:11:48
It was last Friday, we were just having a quiet girly night in with a few glasses of wine then everything changed as she lent forwards and kissed me underneath my chin and shoved her hands down my pants ans started stroking my clit with her fingers. I could feel my pussy swelling, growing, secreting. Scenting. Juices flowing, fragrant with woman as if to call her to me. Into me. Her fingers were wet with my pussyjuice, stroking my clit back and forth, driving me wild. Running from the pucker of my asshole to the wet wanting hole of my cunt, and back. I rolled my head back washed with desire. Her mouth opened wider kissing and licking my chin and my throat. As she slid her fingers into me she suckled my neck, taking a gentle bite out of the underside of my chin. I whimpered as her two fingers inside of my hole curled so their tips were pointed, rubbing against the front of my pussywall. It was like she had a map to that magic place. Everything felt different, I was shuttering when her fingers found it. I could hear her giggle playfully as she kissed and sucked my neck. I knew she was going to make me cum, in a way I had never cum before.
Talk to "X Imogen X" for only $1.25 per minute using your credit card