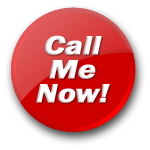 Vexy
Hear My Voice
Nasty, Horny, Playful Milf Let
I'm that naughty Milf, The one you see teasing all the Men in the neighborhood! I just Love Sucking, Deep throating. I will take you places sexually you have never been. If you are tired of useless play toys," One's that leave you hard and alone", I will release those creamy Balls...Cum and get me. Men or Boys, I want it all!!!Kisses Vexy...

In Need of sexy talk, I Love those English Naughty Boys!!!

Cum and get me, I have been alone, And needing a Man, Play while hubby is away!!!
Vexy's Blog
Someone ease my throbbing pussy - 2017-11-01 04:33:20
I know it hurts to have blue balls but believe me, our pussy's can have the same affects. Right now my pussy is throbbing, tight and swollen cause I haven't had a good dick down. I just want to go over how hard your dick is. At first you'll have to start slowly as it's so tight and needs release as much as you do. I love thinking of your cock sliding in, then when I'm not expecting it ram it in as hard as you can until I'm screaming for you to cum in me. I'll cum all over your hard cock then lick your dick and balls clean.
Talk to "Vexy" for only $1.23 per minute using your credit card