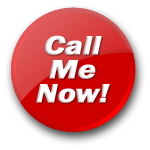 Tina Tease
Hear My Voice
I want to hear you come for me
Hi Im Tina. I love sex and I love to give pleasure and I will get really turned on when I make you come. Nothing will please me more

I would really love you to call me. If you just want to talk or if you want to play out your wildest sexual fantasies, give me a call. Try me. I guarantee you will not be disappointed.

What would you like to talk about? Would you like to dominate me, spank me or demand pleasure for yourself but not allow me to touch you or come? Or I can dominate you, order you to pleasure my pussy and then you will lay there while I tie you up and use your stiff cock for my pleasure. Does thinking about my big, bouncing titties turn you on? Imagine me riding on your stiff cock, my titties jiggling as you reach up and suck my stiff, aroused nipples, then hear me moan as I start to come. Perhaps you would prefer to hear how amazing I am at giving blow jobs, feel your cock get harder and harder as I lick it slowly, teasing it with my tongue, making you beg for more while I stroke it slowly and then put it in my mouth and then pleasure you until you come in my mouth and I drink it all. If you want sex, great, then you can put your cock in my hot, soaking wet, tight pussy, or my tight arse and come in there or on my pussy and let our juices mingle, unless you want to come on my tits and watch it drip from my nipples until you make me lick it off. Tell me what you want and I will please you.
Talk to "Tina Tease" for only $1.29 per minute using your credit card