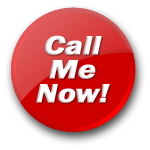 Suzie Kiss
Hear My Voice
Come and play out your fantasies
Hi. I love sex, being spanked and talking about sex. I would love to suck on your big stiff cock and drink your come, just thinking about it makes my tight, hot pussy so wet.Play out your fantasies with me, whether it be master and slave, boss and secretary, or let me dominate you, tie you up and use you for my pleasure.

Why not call me? Tell me what you want and let me please you. Or we can exchange sexy messages for which I would require a tip.
Suzie Kiss's Blog
Click here
to see all of Suzie Kiss's blog entries
Diary of a Lustful Lady, Part 3 - 2018-06-16 18:34:39
Stand before me, darling. Let me admire your beautiful, naked body. Now you can look at mine. Look at my large, firm titties. Watch as I stroke them, and as I make my nipples hard. Listen to my groans of pleasure. Now watch as I walk across the room towards you and then kneel down in front of you. Mmm ... I want to kiss your cock, ever so slowly ...

Memoirs of a Lustful Lady Part 2 - 2018-05-12 18:26:18
I have been a very naughty girl again. I know I have. I knew it when I did not put on those red nipple tassles that you wanted me to wear. I knew it when I refused to suck on your big, beautiful, hard, juicy cock. I wanted to - believe me, I wanted to, but I also wanted to make you beg just that little bit harder. But now, I know that you are going to punish me for it. You rip off my blouse and grab my titties before you suck grerdily on my nipples, making them hard and wet with your saliva. I beg you not to stop as I groan in ecstasy, but you do just to spite me. Then you rip offmy skirt and panties and finger fuck me briefly, enjoying the sound of my pussy juice squelching against your fingers. It feels so good and my groans tell you that I am loving it. Then you stop and bend me over the bed and begin to fuck me from behind, now you can show me who's in charge.

Memoirs of a Lustful Lady, Part 1 - 2018-05-10 18:26:58
As I was lying on my bed I thought of you. Our time together is so precious and does not happen as often as I would like. Still, there was not long to wait until we would be together and I was ready for you. I had on your favourite lacy, black bra, lacy, skimpy, black panties, black suspenders and lace-topped, black stockings. Then my phone rang and my hopes were dashed. You had to work late and would not be coming round. I felt dispondent once our call ended. My pussy was aching for you and needed to be satisfied. There was only one thing that I do to try and satisfy my urge ...

Talk to "Suzie Kiss" for only $1.28 per minute using your credit card