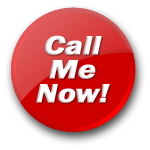 Serena
Hear My Voice
Iconic Mature Model Phone Chat Legend Easy2Talk2
I'm an iconic 'mature' sex-chat lady - unique and probably the best you'll every come upon! I stand apart from the 'crowd' and have built up an awesome 'following' over the years I've been enjoying this wonderful job!I'm a real lady who loves chatting and my genuine enthusiasm, friendliness and appreciation of my callers (old and new) shines out in my inspired and creative conversation.In a world where adult chat can be seen as sleazy, I stand out with my ability to thrill and amuse, with class and confidence. An elegant and amusing lady with a real 'talent' for saying just what you are hoping to hear! I'm quality, I'm the real thing and you really matter to me. I've been on this site since August 2004!

There's very little I can't do when it comes to sexy chat (I'm very creative and imaginative). Whatever turns you on - general sexy chat, guided masturbation, role-play, panty fun, tights, vore, foot fetish/stockings, men who love cross-dressing, transvestite enthusiasts, those who love a hairy pussy, beautiful lingerie, sympathetic conversation, downright 'filthy' chat, sensual romantic fantasies. There's no end to the diverse pleasures I can provide! I've been doing this for many years, have an awesome following and it's down to my talent, my enthusiasm and my skills. I'm here for you so enjoy me!I am NOT a dominatrix. Please do NOT ring me for humiliation and punishment.

A VERY BIG PLEASE. As a working lady (albeit one who adores her job!) it makes a tremendous difference to me financially if you can ring me after registering with the site and using your credit/debit card. It costs you no more, indeed, you are saved some of the normal introduction AND also get the odd special offer from the site. I earn 58p a minute instead of 17p or 24p. That is a BIG help for me.I would really appreciate it if you could do that. If not, never mind, I would still love to hear from you. NO Webcam. My amazing verbal skills are far better than the very restrictive world of webcam. Ring me and find out! If you prefer to just send a sexy email I will be delighted to reply pursuant to a 'tip' which is the fair and friendly way to do it. Many thanks.
Serena's Blog
The Kiss (part 2) - 2012-04-08 16:33:55
Don't stop ... this is just perfect! ...
The Kiss - 2012-04-08 16:20:17
Erotic and exciting ... take me in your arms and let's get lost in each other's embrace ...
Underground Carpark! - 2012-04-05 08:51:53
A blog idea was sent to me ... 'you are in a dark underground car park and a slightly familiar voice catches your attention as you load your car. You don't turn round. You feel scared and excited at the same time. His deep voice caresses your senses. He's given you a choice. Get in your car and drive off or stay where you are. His arms are either side of you. You see his hands. They are big working men's hands. His body is up against yours. He towers over you from behind. You can feel his strength and his passion. etc etc etc.' Intrgued? ....
Talk to "Serena" for only $1.66 per minute using your credit card
Click here
here
to see all of this babes ratings