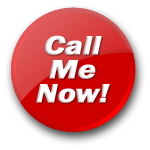 Princess Sacha
Hear My Voice
Princess Sacha , 69TU, Suffer for your Orgasm
My dirty little darlings,Welcome to my Royal Court, i am Princess Sacha, Not only do i love to suck cock , i love to have it every day. If you cunt give it to me every day do not enter my royal court xIt's no secret that my sexy full lips leave you weak with desire, You can't help but lust after after my juicy red lips, as i gloss them, lick them and pucker them up. MmmmmmmmmKiss, Kiss, lick, i always leave you wanting more.........

Teased to tears.Since you cunt be here in person with me, you will have to follow instructions as i ,Tease your cock with a single finger, a finger nail, my wet finger tips, stroking fast, stroking slow, and squeezing.READY to suffer for your OrgasmMmmmmmmmmmmmmmmmmmmmmmmm

Slutty 24/7I like it in every hole. Out doors you name it we do it x
Princess Sacha's Blog
Click here
to see all of Princess Sacha's blog entries
Snow Cum - 2013-01-19 15:30:52
Not only do i love snow, it makes my tits hard as you you fondle me in my warm silky panties, slide them to the side as i bend over shove your cock in my warm, wet, slippery pussy and off load your hot cum in me. I just love being ridden by you as snow falls.
Blow me bubbles - 2013-01-12 16:09:57
I have not been getting any lately, there must be a blower out there. I want you to rip up my panti-hose just on my bum cheeks, open my bum wide and blow me , then ram your rock hard cock and empty your full load, drain your balls in my ass.
Confess your dirty little sins - 2013-01-08 21:59:58
My dirty little darlings, i know you have been really naughty, i am putting you on my naughty chair until you tell me all your nasty, dirty , little secrets, no touching yourself either, you don't deserve any relief what soever. SUFFER for YOUR ORGASM.
Talk to "Princess Sacha" for only $1.25 per minute using your credit card