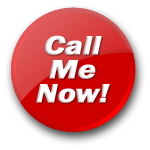 Mz-lash`s
Hear My Voice
mz-lash`s there will only be tear`s off joy!!
hello my naughty boy`s an girl`s !!! if you have come to visit me be warned ! I`m not for the halfhearted!! rules 1 , do not answer back 2, can`t stand whinnying 3, your pain is my pleasure ! 4, ITS NICE TO TIP MZ- LASH`S :-)) MESSAGE WILL HELP WITH TOLERANCE LEVEL`S FOR THOSE HOW ARE NEW !! IS VERY MUCH INTO!! FIN DOM !! BLACK MAIL !!

I`M A VERY SWEET WOMAN WHO KNOW`S WHAT SHE WANTS! PLEASE MESSAGE IF U HAVE REQUESTS I`M SURE I WILL LEAVE U SATISFIED IN ANYTHING U DESIRE !!
Talk to "Mz-lash`s" for only $1.25 per minute using your credit card