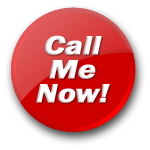 Marcia
Hear My Voice
Call me xx
I am an Exotic Seductress. I know how to get what I want. What do I want? I want you powerless with one hand on your cock, the other hand on the phone and your mind on ME. I am a dominant woman. I want control. If you fall in line and do as you are told you will be rewarded. If you do not, well, we do not even have to talk about that do we? I would rather reward you than punish you. Be a good boy and I will spread my soft brown thighs for you. I'll let you taste my sweet exotic pussy and slide deep inside me. Be a good boy and I'll give you something to remember for the rest of your life. I cannot wait to hear your moans of pleasure. I cannot wait to hear you stuttering a "thank-you Ms. Marcia" as you squeeze the last drop of cum out of your cock. Call Me!

I'm intomore than suck and fuck! How about you?!
Marcia's Blog
Small Penis Humiliation : You Have a Sissy Clitty - 2011-04-10 04:25:52
I know you ache to be humiliated. That imitation of a cock stays limp until you hear my sweet voice telling you how pathetic of a loser you are! Girls will always laugh at your clit dick and you will always wonder how it would feel to touch and fuck a real woman! So climb into your bed, curl up under the covers and close your eyes, so I can tell you what I think of ur little dick!
Want to listen to the whole blog entry?
Click here
Guided Masturbation Phone Sex - 2011-03-21 19:55:02
So I had a virgin the other day, said he had never masturbated before. He was 20 years old and all I could think was, wow!! He said he wanted me to get him off. He was a sweetheart, soft spoken and a 'yes ma'am' kinda guy. I got the feeling he was a little shy and I must admit I was very turned on by that. I was happy to step into my dominant side, but I was not about to hardcore him, for him we are talking Sensual Domination. He deserved it and later, as he continues to call we will get into the rougher stuff. I can't help feeling that he was into more than just learning how to get himself off. I say that because he had taken his clothes off, down to the birthday suit when he told me the neighbor girl just saw him stroking his manhood. Of course he admitted it excited him and I totally understand because sharing the experience really heightens the pleasure. I had a great time on this call. I must admit I got really hot knowing I was his first and told him so. I shared with him how wet my panties were, and explained how I was playing with my pussy, as I instruct him on exactly where and how to touch himself. He made that sound we all make when we get there and then he was gone. He will be back.
He's a A Fuck Bucket - 2011-03-03 19:33:32
As a mistress I get to do whatever I please. Sometimes those who want to serve want to do it on their own terms, Really? They cross the line and make me unhappy-when that happens I have a bag of tricks to help remedy the situation. This time though the dirty cum guzzler had gone too far. You see, Mistress had gone hours without a badly deserved sexual release when one called to give me a good fucking, and bam! Something happened-not sure what, but all I know is that I was left with a throbbing, aching pussy. That cannot be! This time I needed a trick that was not in the bag, one not used before. My plan was to show this who-done-it that I was in charge. I called my side kick Al, whom I have known for a long time. Al loves to lick my boots then get fucked in the ass. This time I told him to bring a friend. I told him he was about to have what he has always wanted and I also told him to make sure his friend was well endowed. As always, Al did not disappoint-his friend has a cock so big I felt fear shot through the walls of my Mary Jane. Yes, we had a threesome that I will never forget. They served me all right-on a platter to each other. At one point my hot, sticky, tight pussy is fucking one rock hard cock while the other is behind, ramming me in the ass. After about an hour and a half I'm sore but oohhh so satisfied. I'm able to forget the disrespect from earlier on, and once again confirm I am the Only one in charge here.
Talk to "Marcia" for only $1.24 per minute using your credit card