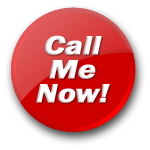 Louisa
Hear My Voice
Naughty former public school girl, who will obey.
My name is Louisa, I am from London and a former public boarding school girl. As you can imagine as a bording school girl I got up to a lot of naughtyness and would love to share the details with you. I also love to obey any command I am given and there isn't any thing I won't try once. I love to be dominated and to dominate. I have a wide range of toys that I love to play with, you can tell me just where you want me to stick them. I love to have cock and dildos in any hole and I love it HARD. I love dogging and water sports. I love to dress up have men use me for sex. Lets have some fun today.x

I'm Size 10-12 with 32 D breasts, Long blonde hair, which I love to have pulled. Call me and I will tell you about every inch of my body and what I would like you to do to it.So lets have some filthy phone fun!No holes barred.

Feel free to chat to me about anything. I am very open minded and will chat to you about anything from the weather to water sports. I hope to here from you soon and I am sure you will enjoy our call.Check out my voice blogs and extra photos that you can buy.
Louisa's Blog
Group sex party..what happened! - 2006-08-03 12:18:57
I had such a great time last night. I got fucked every which way by at least 5 men. They made me dress up as a school girl. I wore a grey short skirt, white blouse, a school tie, stockings and suspender belt, no knickers and a black bra. I put my hair up in bunches so they could pull on it whilst they fucked me sensless. Give me a ring to find out more boys!
Group sex party - 2006-08-02 16:02:10
I am off to a group sex party tonight. Really excited at the thought of getting fucked by so many men. Will let you know how it went tommorrow and hopefully post some of the more horny photos.
My holiday - 2006-08-01 14:35:37
I went on holiday to crete a few weeks back and it was a real scorcher. I went on my own just to pamper myself and to read books on the beach whilst topping up my tan. On the second day I popped into a local cafe/club for a bite to eat after spending the day on a nudist beach eyeing up lots of sexy tanned women. I was quite turned on, but planned to sort myself out with my fingers when I got back to the hotel. The man who served me was good looking and stared at my legs in my short shorts as he took my order. I felt my clit throb as he looked at me. He brought my drink over and sat down to chat asking where I was from and what type of music I liked. We chatted for a while until some more customers came in and he went off to serve them. About 15mins later he came back with my food and a complimentary glass of wine. I said to him ' are you trying to get we drunk' he replied 'do I need to get you drunk or will you just fuck me anyway' I laughed, downed my drink took him by his hand and dragged him out of the cafe. We walked to my hotel neither of us saying a word. As soon as we were in my room I got on my knees, undid his shorts pushed them to the floor and released his hard cock. I ran my hand over it slowly teasing him whilst he gasped. I could feel him throbbing so opened my mouth wide and took him into me. He thrust back and forth so he was fucking my face. His cock went down my throat whilst I played lightly with his balls. I looked up at him and could see how much he was loving this. I started to slowly put my spare hand inside my knickers and feel my dampness. He saw me doing so, took is cock from my mouth and threw me over the chest of draws. He turned me round so I was facing away from him and he removed each item of my clothes slowly until I was wearing just my black sheer thong. He pushed the thong to one side and touched my pussy, feeling my slit and how slick it was. He moved his hand up to my clit and moved it round and round until I was near to cumming. He threw me on to the bed so I was on all four and he thrust inside me, filling me with his 9inch thick cock. He groaned as he gradually managed to fit his entire length up me. I pushed back on to him showing I was willing to take every inch. He grabbed my blonde hair and spanked my arse whilst pumping me faster and faster, making me scream out loud as I came. He spanked me harder and harder and pulled his cock out to jizz his hot white cum across my arse. He licked the cum of my arse and proceeded to kiss my full on the mouth, before licking my clit slowly until I came across his smiling face. That is one holiday I will never forget.
Talk to "Louisa" for only $1.25 per minute using your credit card
Click here
here
to see all of this babes ratings