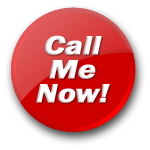 LexiiLee
Hear My Voice
Real woman with real curves, Horny and wants you!
I'm a busty horny naughty girl and I want you to come and play with me.I love all sorts of different things,I love role play, I can be your sweet good girl and do what Im told or I can be your mistress and make you do what you are told ! I love to play with toys which I can share , I play on my own or with others.I love to play with other singles or couples, I can play just me or +1 if given notice. I love to make my pussy drip with my warm wet juices dripping down to my tight arse. Let me help you for-fill your naughty needs. I love it when my pussy is dripping wet, I love to put my fingers in the wetness.I love playing with men and women. So cum say hi,can be here to just chat or for company or we can go real naughty places together!I am a real woman with real curves, I am kind and caring. I love to hear you playing either on your own or as a couple, We can play really nice and slow and gentle or rough and hard and wild, either way I am a very horny lady who likes to cum and am waiting for your call, I offer free messaging but if you want sex text i ask for you to leave me a tip if not I am available for your call (Credit card calls work out cheaper for you and better for me as far as I can work out) Lexi x

It turns me on so much hearing your moans and hearing you cuming hard for me ;)

I want your warm cum all all over my massive tits , dripped over my pussy and in my arse ;)
LexiiLee's Blog
Girl on Girl - 2018-06-13 08:40:31
Well I had a very interesting night last night, I met up with the lovely sweetcheeks-tightteen, We had a very wild and steamy evening to say the least . We have decided that we are going to do more of that so if anyone is interested in joining in with us or hearing our stories then give one of us a shout , it will mainly be in the evenings and I can tell you just how tight that little pussy of hers really is and what it felt like as i slid me fingers inside while she was licking and kissing my huge boobs ;)
Sorry i been gone for so long. - 2018-03-05 11:27:58
Hi guys , sorry I have not been on here for a while, As you no I am a genuine lass and I am only on here when I am feeling horny, recently had a few bad things going on in my life so I needed some time out from it all and just wasnt feeling horny, hope everyone is well and doing ok? Hope you havent missed me too much! Hope to speak to you soon all soon and get my juices flowing again ;) Lexii x
- 2018-01-02 16:15:41
Sorry I have been away for a few days guys,Hope you havent missed me too much :( I have been feeling poorly and not so horny when Im poorly but I am back and have a lot of catching up to do!Hope you have all had a lovely Christmas and not got up to too much mischief with out me! Come play! Real woman, Real curves and wanting you!!!
Talk to "LexiiLee" for only $1.32 per minute using your credit card
Click here
here
to see all of this babes ratings