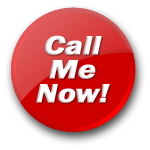 INDIANBABE PAR0
Hear My Voice
Be gentle with me, i have a very tight pussy...
Come and gentley feel me up, when i'm aroused and wet, make your cock wet and gentley push it in to my tight pussy. When I get hot and wild, sit me on your lap and i'll bounce up and down on your lovely cock.

Hear me rubbing my hot pussy to get it wet and ready for you to enjoy my delicate young body. I'll love to get on my hands and knees, when I do please spank me hard and i'll wriggle my soft plum ass for you. Make me sizzle with your love, x X x

My breasts are soft and tender, come and feel them up and nibble my young, delicate budding brown nipples.
Talk to "INDIANBABE PAR0" for only $1.24 per minute using your credit card