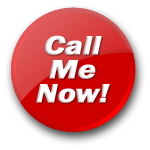 Hollywood Whore
Hear My Voice
A hard cock makes me so dripping wet
I have a secret ....cum a lil closer and let me whisper in your ear my nasty secret. I am in college and one night I got a dare to go downtown Hollywood (California) and I could not come back until I made some cash. I had on the highest heels, a short tight black skirt, crotchless panties with a sheer blouse unbuttoned to my belly button and I was so afraid that my tits would fall out. My clit was big and swollen from all the excitement. I always fantasized about being a whore, teasing men, and making them want to pick me up and fuck me!!!! Well that night was the beginning of my favorite game. 3-4 times a week I get all dressed up and go out and pick up men. The money is great but I do it for the sexual thrill of a different cock every nite.

I had a pimp approach me when I was out hooking cock last time I was out. He told me he could work me and get me fucked whenever I wanted to peddle my ass. It turned me on to talk to him and have him really believe I was a working girl and not just out because it turned me on to go out whoring for strange cock.

Some girls like to fuck the same cock over and over but not me I want a different cock every fuck.
Talk to "Hollywood Whore" for only $1.29 per minute using your credit card