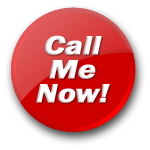 Heavenly Hope
Hear My Voice
Phone Sex Hottie Ready to Squirt Cum w/ You LIVE!
Hi! My name is HOPE! I have a great personality and love a hot steamy chat. I wanna know what you are wearing, what you look like so I can visualize what you look like, so I can be there in the bed with you. I love to hear you shoot your spunk for me on the phone and talk dirty to me. I love to hear your voice on the phone, I love your accent, It makes my pussy so wet to hear you. I want you to undress me, Rub your hands all over me right now! I crave fucking and sucking that hard cock outdoors or just anywhere. Make me gag on it. I'm live and ready for you right now XXXHopeXXX

I am very energetic and Love fucking in public. It turns me on to hear you tell me all your fantasies and secrets. I look forward to squirt for you and please you. I am a giver, but I do like to receive also. Cum with me right now! I crave satisfaction in all I do!

I want to hear from you! Tell me your Secrets & Fantasies! I am always looking for a handsome stud muffin to play with. I am from the south of the US and have been told my accent turns on a lot of guys, Pleasing is in the workings and I do anything to please you. I love to squirt especially when I am chatting with you in a public park, and getting off right in public. I will fuck you anytime and anywhere, I love to be called a dirty little slut! I love to be NAUGHTY and I get off by knowing you are being Pleased also. Let me hear you cum right now. I'm lonely and I'm in need for a throbbing Rock Hard Cock. Seduce me right now, your slut is waiting right now!!
Talk to "Heavenly Hope" for only $1.25 per minute using your credit card