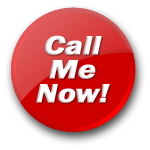 Gorgeous Geri
Hear My Voice
Dirty redhead for filthy fuck chat
Hello there,My name is Geri and I am from Hertfordshire in the UK.I am 24, slim, with buttery pale skin and foxy natural red hair.You know what they say about red heads, I am firey and fun and always very very dirty.I am willing to talk about anything and would love to get down and dirty with you.I am new to the service and looking forward to meeting lots of fun men who like to fuck.I am quite new to the site and already very popular so if you are a member and would like to make an appointment for a phone call, send me a message to my inbox letting me know what time you would like me to be available for you, I will send a reply to confirm. I'll will look forward to your call.

I am foxy, friendly and firey and out to have a good time. I love to hear men cum, it turns me on and makes my pussy squirt. I love to talk about fucking and I adore getting down and dirty. We can start off slow or we can get straight into a quickie, just let me know! Listen to my voice sample and you will be hooked.

I want to put you at ease so you can enjoy cumming over my pert tits whilst I play with my juicy, wet holes. I want to fuck you everyway possible, I love sex in every position to bend me anyway you want and I shall make you very happy!
Talk to "Gorgeous Geri" for only $1.25 per minute using your credit card
Click here
here
to see all of this babes ratings