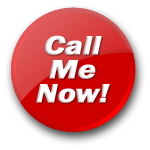 Angelica Price
Hear My Voice
Here to Please Sub
Hi, I am Angelica. I am a sweet young girl who loves being forced to do deliciously depraved things... I am happiest gagging on a huge cock while you hold my head still and fuck my face. I love to hear your instructions as you rub your cock at the thought of me doing everything you say... I am very obedient. I love pushing thorough pain barriers for you, whether you want to stretch my tight arsehole or spank my round cheeks hard, I will love every second of the bittersweet pain. I am the girl next door with a taste for sticky spunk which I get anyway I can... I can't wait for you real men to call me and take control of my tight innocent body.

The more vocal you are on these calls the better, I love strict instructions as to what you like and what you want to do to me. I love it when you give me permission to finger fuck my tight dripping pussy while you describe an encounter between us.

I am only a young girl but I have lots of experience of doing as I am told... Yours maybe a teacher student fantasy, your daughter's best friend who just loves to tease or your next door neighbour who walks around the garden in next to nothing... If you would like to play out one of these fantasies with me, email prior to calling and we can start our role play early. If I am a really good girl, I love tips and presents from my daddy/teacher/master...
Angelica Price's Blog
Click here
to see all of Angelica Price's blog entries
Birthday!!! - 2014-02-03 13:32:00
My birthday is coming up - 8th Februarychr("$m[1]") I have a sexy weekend planned which I can't wait to tell you all aboutchr("$m[1]") I love the tips I receive and I am looking forward to special instructions from you on how I should spend them for my birthday :) I can post photos of me and my gifts to say thank you! Speak to you all soon, your sexy sub xxxxxx
Shy Teen - 2013-07-23 00:24:05
Hello Sirs, I just want to let you all know how much I am loving your dominating calls so far... I have wet my bed for one caller then he made me make myself cum in my wet stinking bed. I must say I felt deliciously dirty. Daddy also caught me with my boyfriend, wearing Mummys knickers and taught me a stern lesson... Which felt oh so good on my tight young cunt. Whatever your fantasy give me a call, I love roleplay and am a very enthusiastic young teen here to please you...
Talk to "Angelica Price" for only $1.25 per minute using your credit card