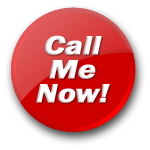 *Lexy*
Hear My Voice
x Sexy, Hot, Fetish Loving lady x
Hiya my name is Lexy, I have a little kink towards high heels, pretty soft feet and sexy panties. however i have a very real fetish for nylons, stockings, nylons, body stockings and hosiery, I own a huge collection of seamed, Cuban heeled. fishnet stockings and sheer nylons, I enjoy the sexy times I have when wearing them. Wanking a guy off with my stocking clad feet is ultimately the very best way to cum. The soft silkiness of a sheer nyloned foot gripping your hard cum filled cock is second to none and feeling your hot stickiness seep between my toes once I have helped you to shoot your load with my capable feet is amazing. If nylons, heels and pretty feet are your thing too, give me a call, I shall be dressed for the occasion and waiting for you.

Ive had a few calls from horny guys who like to wear nylons and panties. how kinky is that? not to mention the fella's that like to wrap my panties around thier hardness, mmmmmmm kinda hot huh! hey.... a shared fetish is very arousing so i really wanna hear if you are wearing your own sexy panties; albeit jerking off in yours or if you have ... *borrowed* some to play with. Soft satin panties and sheer silky nylons feel amazing dont they? not to mention a little 'nylon stuffing' mmmmmm so very, very horny....it's all good and makes me very horny listening to you xx

Domination ...... For all you subby guys out there who like a little verbal Domination call me! there's nothing i like more than to rub my piss scented, cum filled panties over your filthy, slutty mouthes, so if humiliation is your 'thing' and ya want to be forced to wear my panties, lick me through my panties or have me shove them in your mouth as i fuck your tight puckered assholes you'd better call and ask me nicely and let me decide if your'e worthy!!!
Talk to "*Lexy*" for only $1.25 per minute using your credit card
Click here
here
to see all of this babes ratings